Fergie Goes Glided
Fergie's one of our many fashion obsessions. We've written about her before, and the truth is, she never fails to catch our eye. This past weekend she took the stage in Central Park for the Concert 4 NYC, wearing this structured masterpiece.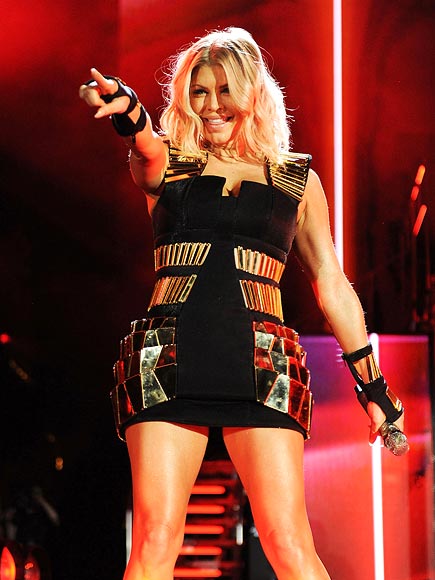 Image source: people.com
What can we say, other than we love it. So bold, so fierce, and so Fergie. This is the dress every modern woman is wearing on the inside—tough, sexy, and gilded in shiny gold. If you're looking to discover your edge a la Fergie, check out our
club dresses
and go all in for something unexpected.